January 16th
Yashahime Episode 15

The truth of what happened between Sesshomaru, Inuyasha and Kagome is revealed. After Rin gives births to twins Setsuna and Towa, Sesshomaru takes them away and soon after the birth of Moroha Kagome and Inuyasha are sealed away in his father's tomb. Source: The Inuyasha Companion


January 15th
Rumic Minis #001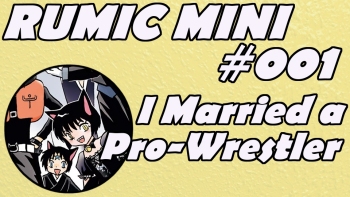 This is our first "Rumic Mini" a short, minute long video that will focus on a cultural or tangential bit of information related to Rumiko Takahashi's various series. You can expect a new YouTube video (either a long form video or a Rumic Mini) every two weeks for the rest of 2021. We hope you'll subscribe and follow our YouTube channel for all the latest updates there. Source: Rumic World YouTube Channel


January 14th
Mao Chapter 76

Nanoka battles Soma and his beast as Mao prowls around, commanded by Hakubi to stop Hyakka from interfering in the fight. When the battle turns, Hakubi decides to try to abduct Mao who is now under his control. Source: Mao Online


December 26th
Yashahime Episode 14

The girls get involved with a young woman who was abducted by a jealous demon who sought to keep her as his wife. The soon learn that the demon, Homura, was responsible for setting the forest fire that separated them so many years ago. Source: The Inuyasha Companion


January 7th
Mao Chapter 75

Hakubi attempts to bend Mao to his will using an ancient tool from the Heian Era. With Mao succumbing to his beastly curse, only Nanoka can stand against him. Source: Mao Online


January 2nd
YouTube Channel Returns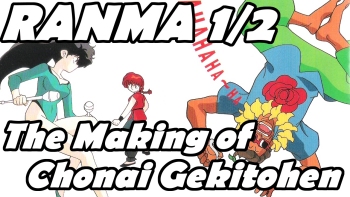 To celebrate Rumic World's 25th anniversary we are giving our YouTube channel some love and we will be launching new videos each month this year. We are starting things off with a special look at the making of Ranma 1/2 Chonai Gekitohen, the first Super Famicom fighting game based on the Ranma 1/2 series. We hope you will join us each month for more videos on a wide range of topics from across Rumic World. Please be sure to subscribe and click the bell for notifications about future content. Source: Rumic World YouTube Channel


December 26th
New Yashahime Opening Theme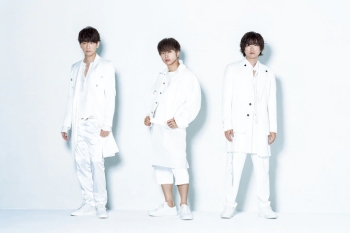 Boy band NEWS will be performing the next opening theme song, "Bum" for Yashahime beginning on January 9th. The group consists of Keiichiro Koyama, Takahisa Masuda and Shigeaki Kato, having recently lost their fourth member, Yuya Tegoshi. Source: Anime News Network

Yashahime Episode 13

Miroku returns and it becomes clear he has been feeling helpless in the decades since the defeat of Naraku and the loss of his Wind Tunnel. Training to learn more, he has been away from his family for over two years, causing a heavy strain upon his relationship with his son. Source: The Inuyasha Companion


December 25th
Mao Chapter 74

Merry Christmas! Soma lures Mao into a trap set by Hakubi, stabbing him in the back and causing his transformation as Hakubi eagerly awaits the battle between Soma's beast and Mao's. Source: Mao Online


December 22nd
Inuyasha's Necklace for Sale, Plus More Takahashi Goods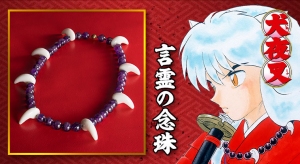 The Shonen Sunday store is selling a copy of Inuyasha's necklace for 22,000 yen along with a number of other Takahashi goods from each of her series. Thanks to El Mundo de Rumiko for passing along the news. Source: Pal-Shop.jp


December 21st
Kagome & Kikyo Nendoroids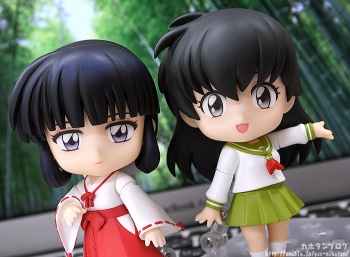 Just announced! Good Smile Company is beginning to take reservations for Kagome and Kikyo Nendoroids to go alongside recent release Inuyasha and the upcoming Sesshomaru figure. For more photos check out our Facebook and Twitter! Source: Good Smile Company Mikatan's Blog


December 20th
Yashahime Episode 12

Another old face returns- the demonic/human Nikosen. Towa discovers that, like her Uncle Inuyasha, the night of the new moon means her demonic powers wane leaving her vulnerable. Source: The Inuyasha Companion


December 19th
Rumiko's Manga Recommendations



In a radio interview with Manga Kingdom on Tokyo FM last night, Rumiko Takahashi revealed four manga that she's currently enjoying. Here's what she's reading at the end of the year!

1. Golden Kamuy by Satoru Noda
2. Attack on Titan by Hajime Isayama (as it approaches its final chapter)
3. Onna no Sono no Hoshi by Yama Wayama
4. Karaoke Iko! by Yama Wayama
Source: Manga Kingdom on Twitter


December 15th
Christmas Comes Early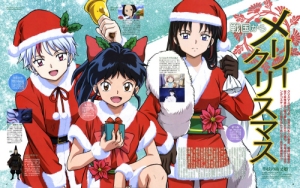 Enjoy our new translation of the 20 question Yashahime article with Rumiko Takahashi from the recent issue of Shonen Sunday Super! Thanks to Laura Arias Moreno for the translation! Source: Rumic World


December 14th
Yashahime Episode 11

Numawatari and Dokumizuchi, demons from the past, return to battle against the half-demon princesses. Towa, Setsuna and Moroha all work to purifiy the lake that has become home to the creatures. Source: The Inuyasha Companion


December 13th
Mao Chapter 73

Hakubi reveals that the scroll containing the beast that the Kagami family has used for generations originated at the temple he and Mao once lived at. Reclaiming the scroll he merges the beast with Soma and then allows Mao to rescue the boy. Source: Mao Online


December 6th
New Yashahime Ending Theme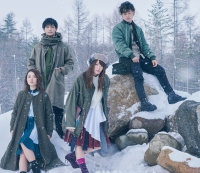 Ryokuoshoku Shakai will be performing the new ending theme to Yashahime beginning in January. The song is called Kessho and was written specifically for the anime. Source: Anime News Network

Yashahime Episode 10

Siblings Setsuna and Towa do battle against another pair of warring siblings, Kinka and Ginka. When the conjoined demon twins are attacked by their own master each of the siblings will band together to stave off her threat. Source: The Inuyasha Companion


December 4th
Mao Chapter 72

Mao rescues Soma and treats his wounds, however the boy seems disturbingly fascinated with the beast that belonged to his family. When Mao leaves to hunt it a face from the past returns to claim the boy for his own plans. You can read the summary and all prior chapter summaries at the link below. Source: Mao Online

Yashahime Soundtrack Announced

On his Twitter Kaoru Wada, the composer responsible for Inuyasha and Yashahime annouced that the first soundtrack would go on sale March 3rd. There is no cover art or price set yet, only a release date. Source: Kaoru Wada's Twitter


December 1st
Takahashi and "To-y"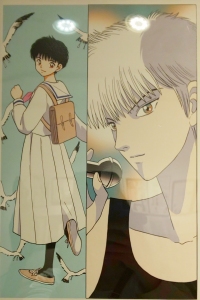 The "Tribute to To-y" Exhibition is just wrapping up in Tokyo. It was held at Libest Gallery Sou from November 19th through December 2nd and featured artwork from 33 different artists celebrating the 35th anniversary of Atsushi Kamijo's landmark Shonen Sunday series To-y. Rumiko Takahashi is just one of the many artists who contributed work to the exhibition, and who's art is collected in the just released "Tribute to To-y" artbook. As a reminder we just published an interview between Takahashi and Kamijo which can be found here. Source: Comics Natalie


Rumic World's News Archive Can Be Found Here.