The Rise and Fall of Kitty Films
by Harley Acres
March 3, 2007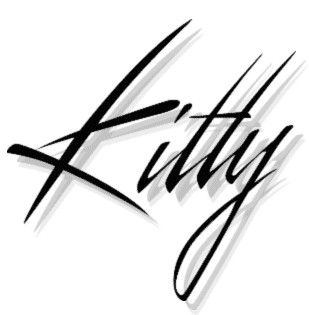 For some newer fans of anime, the name Kitty Films may not ring any bells, but for those of us who grew up with the romantic comedies of the 1980s, Kitty Films was a leviathan in the anime business. Kitty Films was solely responsible for adapting Rumiko Takahashi's first works for animation- Urusei Yatsura, Maison Ikkoku, and Ranma ˝. Kitty was first established in 1972 as Kitty Music Corporation. The company was a subsidiary Polydor and Universal Music, and was headed by Hidenori Taga, a name undoubtedly familar to Takahashi anime fans.

Initially the company specialized in soundtracks for televisions dramas and films, their first being for the film Hajimete no tabi (1972). By 1979 the company had begun a film department to help branch out in new directions beginning with live action films such as Kagirinaku toumei ni chikai buru (Almost Transparent Blue) and Berusai no bara (The Rose of Versailles). Kitty suffered huge losses with Almost Transparent Blue and Daijoubu My Friend (1983), and was only saved by the massive popularity of Urusei Yatsura. It is believed that Hidenori Taga's practice of spending money from the lucrative Kitty Music branch to finance the Kitty Films branch was an early sign of the company's future problems.

Urusei Yatsura was Kitty's first foray into animation, and it proved so successful, that Kitty continued to adapt Takahashi's anime for the rest of their existence. In addition to producing the Urusei Yatsura anime, Kitty also supervised the "Urusei Yatsura Fanclub" which was rechristened three months later as the "Kitty Animation Circle", a fanclub dedicated to all of Kitty's animation projects.

In truth, it seems that Kitty Animation was primarily an umbrella for smaller companies that completed the actual production work. For instance, the first half of Urusei Yatsura was handled by Studio Pierrot, while the second half and the entirety of Maison Ikkoku and Ranma ˝ were animated by Studio Deen. The final Urusei Yatsura film, Legend of the Galactic Heroes, and Yawara! were all animated by Madhouse.

Kitty's connection with Rumiko Takahashi was primarily the result of Shigekazu Ochiai. Ochiai served as planner for the majority of Kitty's most famous anime productions, including Takahashi's Urusei Yatsura, Maison Ikkoku and Ranma ˝. Like Takahashi, Ochiai was a graduate of Kazuo Koike's manga school, Gekiga Sonjuku, and it seems he had met her there prior to her success.

The beginning of the end was 1992, when many of the significant staff began to leave Kitty. Hidenori Taga retired amidst an unknown scandal, and in April Shigekazu Ochiai transferred to Pao House to work on DNA˛ and B Betterman. Ochiai was replaced by Youko Matsushita who was the producer of all of Takahashi's anime. Matsushita eventually left to work for Nihon Ad Systems Inc., which is an anime production company and anime character merchandising company. They are involved primarily with Shonen Jump titles like One Piece, Eyeshield 21, and Kodansha's Sgt. Frog.

The end of Ranma ˝ and Yawara! in 1992, marked the end of Kitty's major television programs. They continued producing less high-profile shows such as 1995's Ping Pong Club and Shinkai Densetsu Meremanoid, which ended in 1998. After that, they no longer produced anime for television. Kitty continued to make a few animated OVAs, but their output had dwindled from the highs of the 1980s and early 1990s to almost nothing by the end of the century.

Technically Kitty still exists. They maintain a website, but no longer hold the rights to most of the anime they produced during their heyday (for instance, all of Takahashi's anime are now distributed by Pony Canyon). They primarily function as a talent management group as of 2006, and have no involvement with any of their past anime hits.