Kosaku Hatanaka is the first pro boxer ever produced by Mukoda's Gym. He passed his pro test on his first attempt, and was considered to be a major talent, but things went downhill from that point on.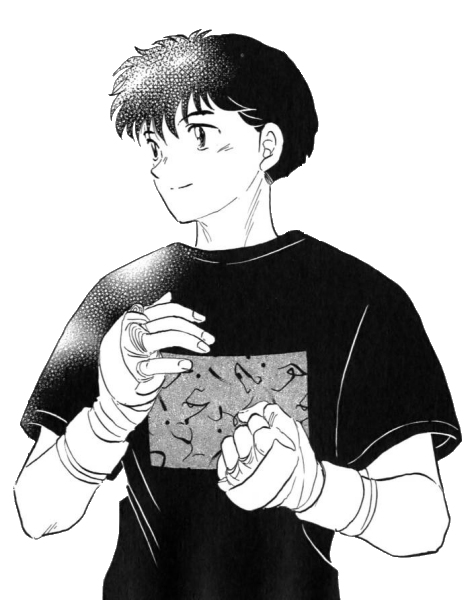 Kosaku's major fault is his love of food, and because of this he gained weight rapidly. He moved up in weight classes faster than he could prepare for his much tougher opponents, and his record suffered. The final disgrace came when he threw up in the middle of the ring during a match.

Even through all this, Kosaku's love of boxing has guided him. He never even thinks about giving up, even when his Coach gives up on him. When he meets a young nun named Angela, it's love at first sight. But only for him. Kosaku doesn't understand the commitment Angela has made to God and promptly asks her out. Throughout the series, it is his boyish honesty that finally seems to make a mark on Angela's heart, but with his lack of control, Angela doesn't seem too tempted to leave the church for him.

---
The Meaning Behind the Name
Kosaku means "cultivation" or "farming". Hata means "field" or "one's specialty" Naka can mean "inside" or "in".
Voice:
Toru Furuya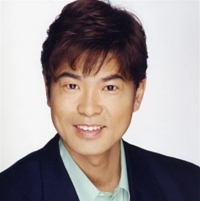 Tory Furuya lent his voice to the OVA in 1988. Furuya has also provided the voices for Yamcha in Dragonball, Tuxedo Mask in Sailor Moon, and Takahashi's own Urusei Yatsura as Shingo and Tobimaro Mizunokoji.