Mukoda is Kosaku Hatanaka's frustrated boxing coach. He can be found having to drag Hatanaka out of numerous local restaurants and does his best to ensure that he doesn't balloon in weight and ruin his boxing career permanently.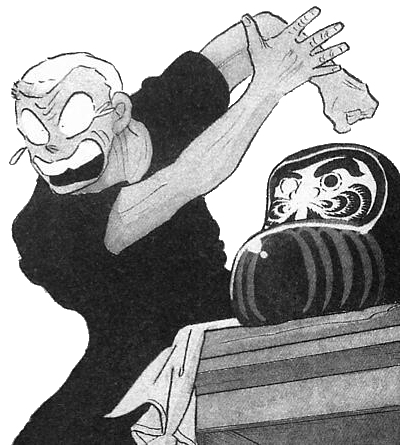 Of course, this rarely works. Mukoda has given up on Kosaku countless times, but Kosaku always seems to pull out a miracle victory and convince the Coach to come back and train him.

Mukoda encouraged Kosaku to drop out of high school in order to pursue his boxing career. In some respects, he feels responsible for the difficult life path he has placed Kosaku on. Mukoda knows the responsibilities of a boxer, having let his own marriage fall apart because of his devotion to the sweet science.

Mukoda has a better understanding of Angela's dilemma than Kosaku does, and tries his best to convince his boxer to stay away from the nunnery and give up on Sister Angela. But when he can't control Hatanaka's stomach, what chance does he have trying to control his heart?

---
The Meaning Behind the Name
Muko means "to confront" which is what the Coach constantly must do with Kosaku. Due to a translation error in Viz's edition of the series, Mukoda's name was translated as Mukaida. Viz's release of the anime however, translated his name correctly.
Voice:
Ichiro Nagai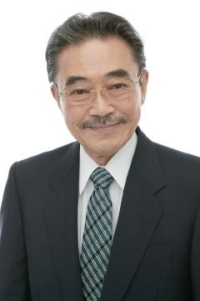 A well-known voice amongst Takahashi fans, Ichiro Nagai lent his voice to Cherry in Urusei Yatsura, Happosai from Ranma ½ Mito in Nausicaa of the Valley of the Wind and D's Left Hand in Vampire Hunter D.