At first glance Tsubaki appears to be an old woman, but she is actually in hiding after being defeated by Kikyo many years ago. Tsubaki is a dark priestess, the antithesis to Kikyo. The two came into conflict when Tsubaki tried to take the Shikon Jewel fifty years ago and failed. Her shikigami, which is a Japanese familiar, is turned back on her, forcing itself into her eye and leaving a snake scale pattern over her eye. Because of this defeat she allied herself with a low ranking demon in an attempt to preserve her youth and looks. Naraku promises her the Shikon Jewel which she needs in order to permanently keep herself young, and Tsubaki naievely accepts his proposal. As a bonus, Tsubaki will avenge her decades long grudge against Kikyo.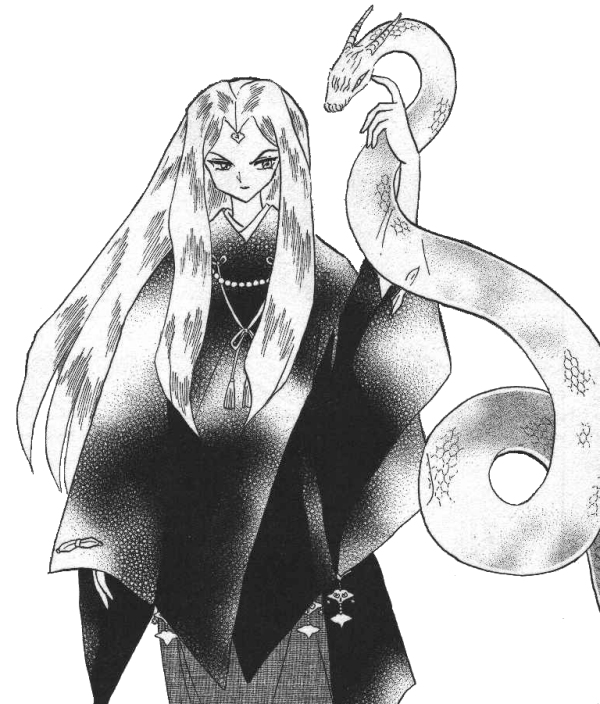 As a dark priestess Tsubaki has the ability to place powerful curses on people. She does this to Kagome by tainting Naraku's Shikon shards, which pollute those in Kagome's possession. Under Tsubaki's curse, the priestess attempts to force Kagome to kill Inuyasha in a twisted reenactment of what happened between Inuyasha and Kikyo fifty years prior. Kagome's strong spirit is able to persevere and she fights off the curse much to Tsubaki's surprise. Eventually Tsubaki has her own shikigami turned back on her by Kagome just as Kikyo once did. After the battle and with all of her demons destroyed Tsubaki is a broken woman. Naraku takes the Shikon Jewel he loaned to Tsubaki, causing her to lose her immortality. At her lowest point, Kikyo returns to admonish her former rival adding insult to injury.
---
The Meaning Behind the Name
Tsubaki is the Japanese name for the camellia flower.
Voices:
Miho Yamada & Sharon Alexander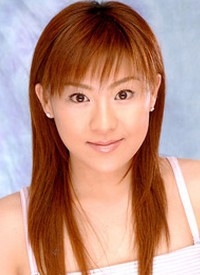 Arima Mizuka plays the elder Tsubaki. Her previous work includes Rose Aplovar in Brave King Gaogaigar: Final. Miho Yamada provides the voice of young Tsubaki. Her best known role is Miki Mizusawa in Magic User's Club.

Tsubaki's elder voice in the English dub of the series is provided by Kathy Morse, who also appeared in Hamtaro and played Puar in Dragonball. Young Tsubaki is played by Sharon Alexander.