Inuyasha began serialization in 1996. Throughout the 90's and into the 00's sales of weekly manga magazines fell in Japan, Weekly Shonen Sunday often found itself falling into third place among shonen manga magazines, behind the dominant Weekly Shonen Jump and sometimes Shonen Magazine.

1. Weekly Serializations
in Shonen Sunday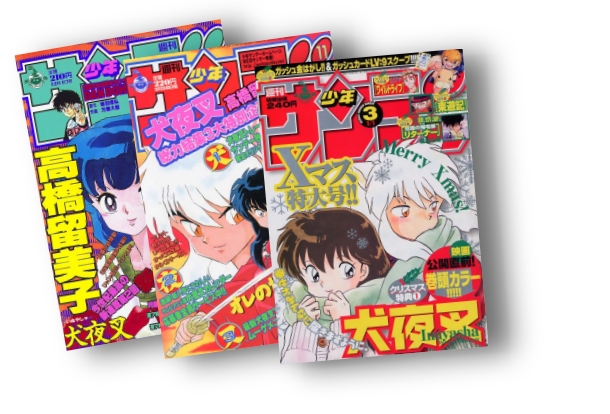 Rumiko Takahashi has published her work in Shonen Sunday since the beginning of her career in the late 1970s. Inuyasha was first published in Shonen Sunday 1996 Vol. 50. Urusei Yatsura and Ranma ½ both ran in this weekly magazine during the 1980s and 1990s. Takahashi also regularly publishes her work in other Shogakukan owned magazines such as Big Comic Spirits (Maison Ikkoku) and Young Sunday (One-Pound Gospel). Each week, approximately 18 pages are published each week per Inuyasha chapter. Up to 21 other manga stories are published each week alongside Inuyasha, some of the most notable that ran concurrently were Detective Conan by Aoyama Gosho, Katsu by Mitsuru Adachi, Midori no Hibi by Kazurou Inoue and Cheeky Angel by Hiroyuki Nishimori.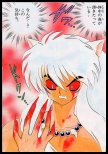 Each week a different artist is commissioned to do the cover and the first few pages which are done in color. With the exception of artbooks, these color pages are usually never reprinted unfortunately. These days many artists use computers to color their work, but Rumiko Takahashi has stated she doesn't own a computer. She primarily uses watercolor for her coloring work.



2. Tankobon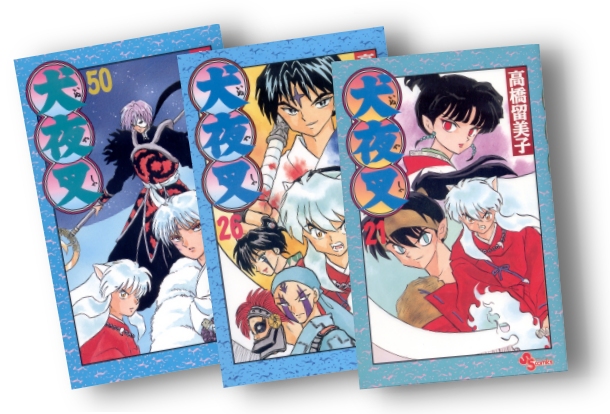 A few months after a title has been published in Shonen Sunday, they are collected into a small graphic novel called a tankoban. As a series gets older it is sometimes collected into other formats such as wideban, bunkoban, or shinsoban formats. The tankobon is the traditional format in which most all Japanese manga is published. Each volume contains about ten chapters. The entire series of Inuyasha consists of 56 tankobon volumes.



3. Wideban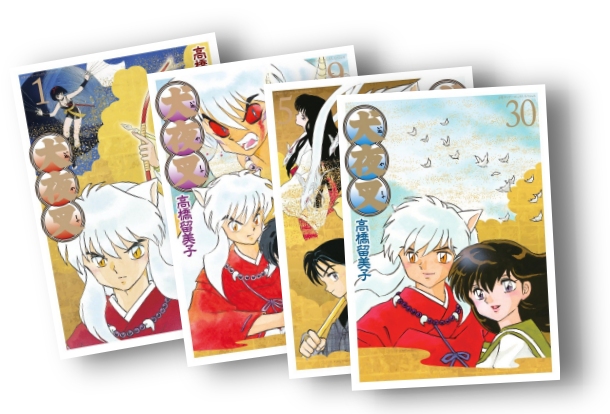 In 2013 in celebration of Rumiko Takahashi's 35th anniversary as a professional mangaka, Shogakukan began to re-release Inuyasha in wideban format. Upon the wideban's initial release, fans who committed to preordering the entire 30 volume set would receive a drama CD featuring a new story about the characters performed by the original anime seiyuu, dealing with Inuyasha and Kagome's marriage, Sesshomaru's feeling for Rin, and everyone travelling to the afterlife to visit Inuyasha's father's grave.



4. Art Books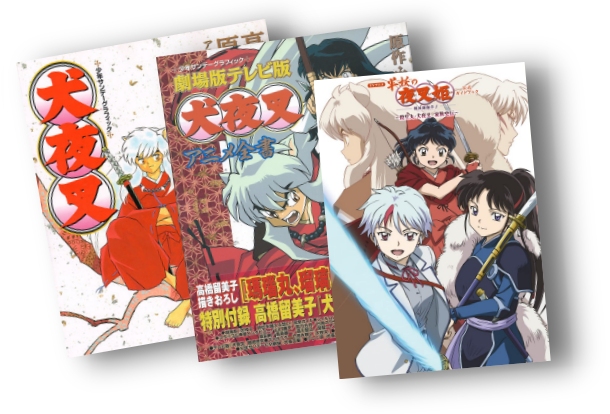 Inuyasha has had three artbooks released so far in Japan and one in America, which goes to show the immense popularity of this series. The books collect the color artwork of Rumiko Takahashi without the titles and other writing the is layed overthem when they are published in Shonen Sunday.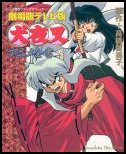 The second artbook primarily features character designs from the anime series and voice actor interviews as well. It features an illustration of the villans from the first movie done by Rumiko Takahashi herself, as well as more of her color manga illustrations. It also features set designs from the first film and many screen shots as well.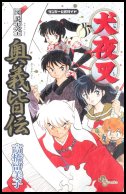 The third book is almost completely black and white and deals with the characters of the manga series. It ranks their various stats and covers the basic storyline, characters, and demons appearing up to approximately volume 30 of the manga series.






5. Inuyasha Tokubetsu Henshuu Inuyasha to Kagome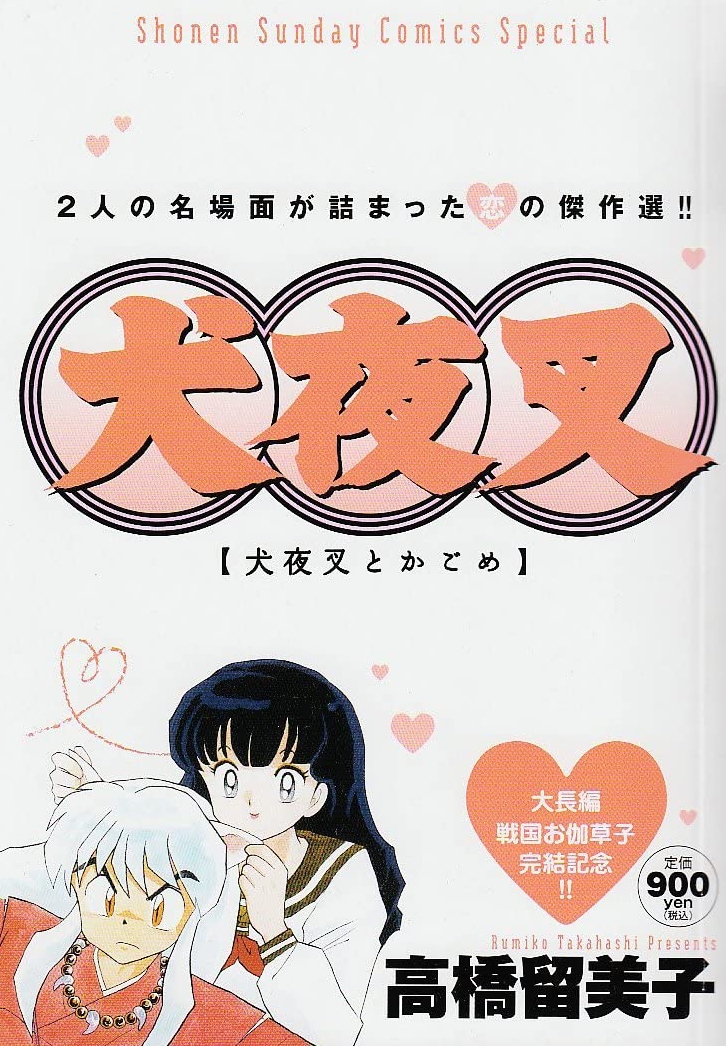 Published at the conclusion of the manga, this book collects some of the most important storylines in the relationship between Inuyasha and Kagome. Broken down into sections, the chapters covered are listed below. Coveted by many fans upon the manga's conclusion, who hoped for a few new pages of story and art, the book contains only reprints, nothing new.

Section 1- The Soul Past Saving
Ch. 67-78
Section 2- The Stronger Man
Ch. 134-140
Section 3- Kikyo's Crisis
Ch. 171-176
Section 4- Darkness in the Heart
Ch. 282-286
Section 5- Sunset
Ch. 452-465
Section 6- The Wounded Soul
Ch. 472-474
Section 7- Two Worlds
Ch. 494






6. Heroes Come Back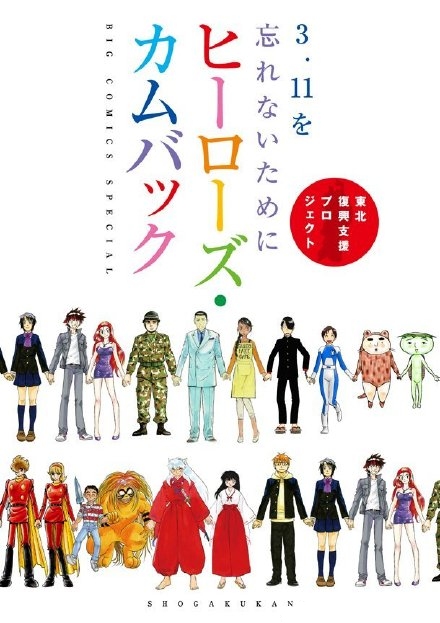 On March 11, 2011 Japan was struck by the fifth most powerful earthquake ever recorded. To raise money for the victims mangaka Fujihiko Hosono developed the idea of "Heroes Come Back" in which manga artists would draw a new story featuring some of their most famous past creations with 100% of the proceeds from the collection going to the Tohoku earthquake relief efforts. The works included are:

Gallery Fake by Fujihiko Hosono
Kyukoku Chojin R by Masami Yuuki Utusurun Desu. by Sensha Yoshida
Cyborg 009 by Kazuhiko Shimamura and Shotaro Ishinomori
Ushio & Tora by Kazuhiro Fujita
Inuyasha by Rumiko Takahashi Silver Spoon by Hiromu Arakawa
GS Mikami by Takashi Shiina
Ore Shika Inai by Kaiji Kawaguchi

The Inuyasha chapter, entitled "Since Then" takes place after the series finale. To read a complete summary, click here.



7. Anime Books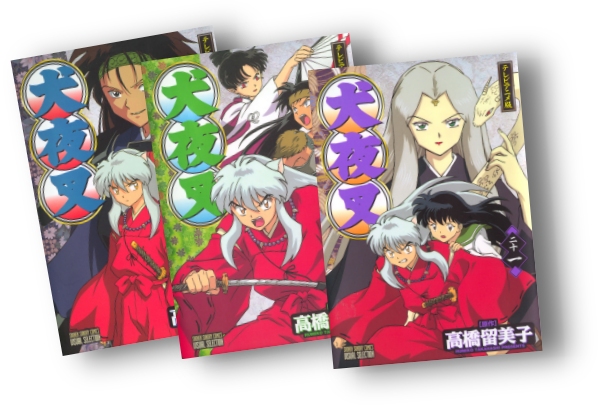 Extremely popular manga series get turned into anime, and extremely popular anime get turn back into manga. The anime book series is 30 volumes long and takes still images from episodes of the television series and captions them with speech balloons like a traditional comic book. Takahashi's only previous work to get this treatment was Urusei Yatsura, although Ranma ½ did recieve one volume like this.



8. English Language Editions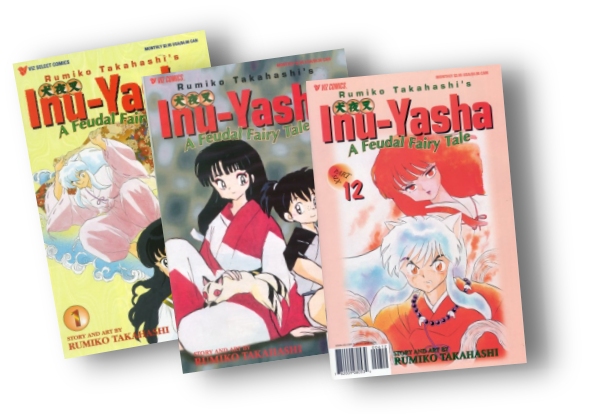 Outside of Japan Rumiko Takahashi has a very large following as well. Her biggest publisher outside of Japan is Viz Comics, which is owned by Shogakukan, Takahashi's Japanese publisher. Her works are also published in Latin America, throughout Asia, and are extremely popular in Western Europe.



9. Light Novel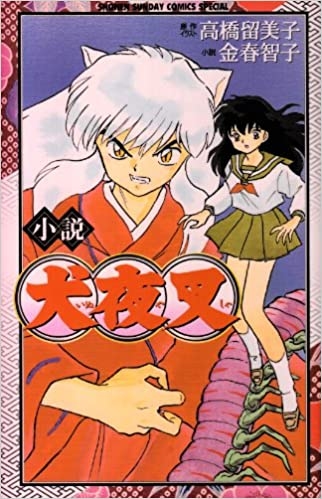 In Japan light novels are a popular form of popular literature. This novelization of the Inuyasha series contains new illustrations by Rumiko Takahashi and was written by Tomoko Konparu, who has also written novelizations of Takahashi's Urusei Yatsura and Mermaid Saga.