Inuyasha featured some of the biggest names in pop music, with many high profile musicians performing the opening and ending themes for the television and film series, thanks to an agreement with Avex Tracks, the popular recording group who provides artists for the series.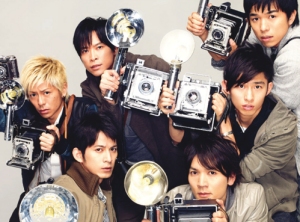 V6
members: Go Narita, Ken Miyake, Junichi Okada, Masayuki Sakamoto, Hiroshi Nagano & Yoshihiko Inohara
V6 debuted on November 1, 1995 and went on to become a very popular boy band. V6 sings the opening theme "Change the World" (released October 25, 2000) and then much later the theme song "Brand New World".
---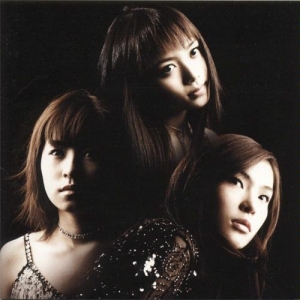 Dream
members: Mai Matsumuro, Yu Hasebe & Kana Tachibana
Dream sings the ending theme "My Will". Avex Tracks held a talent competition in May 1999 in order to recruit members for Dream. After Matsumuro left in 2002 the band renamed themselves DRM after adding six new members. Eventually the band returned to their original "Dream" moniker.
---
Do As Infinity
members: Dai Nagao, Tomiko Van & Ryo Owatari
Do As Infinity debuted September 29, 1999 and broke up September 29, 2005. All their music was written by Dai Nagao, who also composed songs for Ayumi Hamasaki and hitomi. They list their influences as everyone from Jimi Hendrix to Natalie Imbruglia. "Deep Forest" was their ninth single, and became their signature song, while "Song of Truth" was their fourteenth single. After their break-up Van began a solo career, while Owatari formed the band Missle Innovation. Both Van and Owatari had vocal roles in the fourth Inuyasha film. The band eventually reunited and returned to perform the opening song "Kimi ga Inai Mirai" for "Inuyasha: The Final Chapter".
---
Ayumi Hamasaki
The incredibly sexy Ayumi Hamasaki performed "Dearest" as an ending theme for the series as well as the Inuyasha movie song "No More Words". She is the highest selling female Japanese artist of all time, and also writes lyrics for all her songs. Born October 2, 1978 she enjoys flower arranging, calligraphy, and collecting white things for her room. She dislikes people who don't say "hello" when they meet her...
---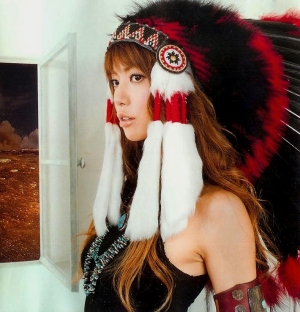 hitomi
Hitomi Furuya performed the opening theme "I Am". She is a very beautiful individual and it has been said she styles herself on Madonna. As of December 2001, she had released 35 singles, quite an accomplishment!
---
Aikawa Nanase
Aikawa's addition to the soundtrack is "Never Ending Dream". She was born on February 16, 1975 in Osaka. She released her first single on November 8, 1995, and is said to be an extremely private person.
---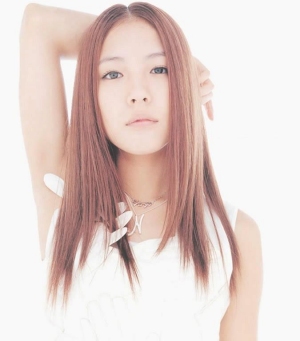 BoA
BoA Kwon (BoA is also said to be short for "Beat of the Angel" and "Best of Asia") is a Korean musician. She performs the song "Every Heart-- Minna no Kimochi" which peaked at number ten on the charts. Interestingly enough, she likes hip-hop, Jennifer Lopez, and she's Catholic. She attented Korea Kent Foreign School. She was born November 5, 1986.
---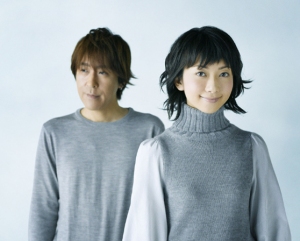 Every Little Thing
members: Kaori Mochida, Ichiro Itou & Mitsuru Igarashi
Every Little Thing contributed the song "Grip!" to the television series as well as both "Song of Love" and "Yura Yura" to the second movie. Originally the band was a trio, but Igarashi left in 2000 to produce Dream and Day After Tomorrow, two other bands involved with Inuyasha.
---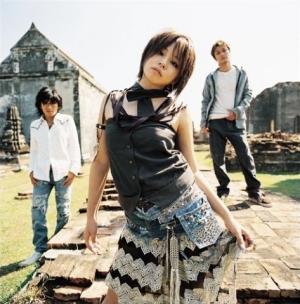 Day After Tomorrow
members: Misono Koda, Masato Kitano & Daisuke Suzuki
They are often compaired to Every Little Thing due to the involvement of Mitsuru Igarashi who produces their work. They contributed "Teasing Kiss" to the Inuyasha soundtrack.
---
Namie Amuro
Namie Amuro was born September 20, 1977 in Naha, Okinawa and was inspired by Yoshie Hayasaka (of Ranma ½ fame) to become a singer. She started with the group Super Monkey's but eventually went solo. In 1995 she joined the Avex Trax label, and in 2003 she released the song "Come" for the show.
---
Tacky & Tsubasa
Tacky & Tsubasa were a relatively new group when they worked on Inuyasha. They released their first album, Hatachi, on September 11, 2002 and it contained "One Day, One Dream" which was used in Inuyasha. Tacky was born Hideaki Takizawa on March 29, 1982 and Tsubasa was born Tsubasa Imai on October 10, 1981. They also have an association with Johnny (one of Japan's major producers) and his group Johnny's Jr.
---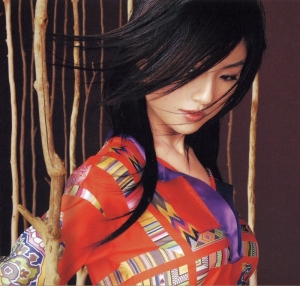 Hitomi Shimatani
Hitomi Shimatani lent the single "Angelus" to the series. She was born September 4, 1980. Shimatani had already built a career prior to her work on the show having debuted in July of 1999, and had actually already released a best of compliation of her work entitled "Delicious!".
---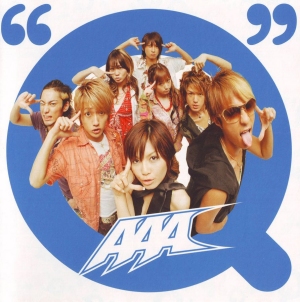 AAA
members: Misono, Takahiro Nishijima, Naoya Urata, Mitsuhiro Hidaka, Shinjiro Atae, Shuta Sueyoshi Misako Uno & Chiaki Itou
AAA (pronounced Triple A) stands for Attack All Around. They are an intergender pop group on the Avex Tracks label, comprised primarily of television commercial actors and backup dancers (some of whom have backed Ayumi Hamasaki). The best known member to Western audiences is probably Misako Uno who starred in "The Grudge 2".
---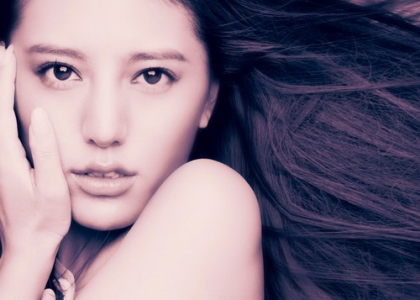 alan
alan, who's full name is Alan Dawa Dolma, is a Tibetian-Chinese musician who has become popular in Japan. She sings in Mandarin Chinese, Japanese and Tibetian. She plays the erhu, a traditional Chinese stringed instrument. As of 2009 she was the highest charting singer of Chinese origins on the Japanese pop charts.
---
Ai Takekawa
A graduate of Waseda University, Ai was born September 4, 1988 and plays both piano and guitar. She released her debut single, "I Will" in November 2009.