The loud and obnoxious family that lives in Room 1 are the Ichinose's.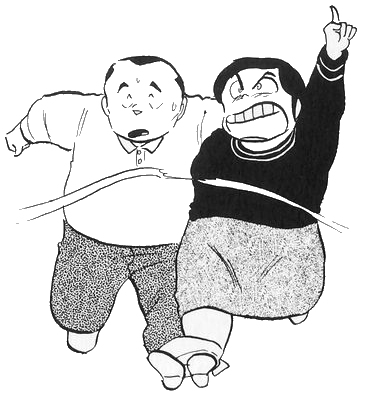 Mrs. Ichinose is a constant pain for Godai. She puts him down constantly and then gets drunk and keeps him up all hours of the night with her ear-shattering laughter. Even though she's loud and crude, she is a mother, and has a tendency to act like a surrogate for the other tenants. Early on she and Kyoko establish a very close friendship, and when she's sober Mrs. Ichinose can usually be found in Kyoko's room spreading the latest gossip about Godai or learning about Kyoko's dates with Mitaka.

Ichinose really does have Kyoko's best interests at heart, and makes no secret that that might mean she would be better of with Mitaka instead of Godai. She and the other tenants often keep Godai at bay so that Kyoko ends up in a situation where she and Mitaka are alone. It isn't that Ichinose wants him to win out over Godai, but that she simply believes that Godai hasn't done enough to warrant being with Kyoko, and has some growing up to do.

Ichinose seems wary at first of her son's relationship with Godai. While they are initially enemies they soon compare love lives as Kentaro pines for Kyoko's niece Ikuko and Godai pursues her aunt. Ichinose seems reluctant to let Kentaro sit in on Ikuko's study sessions, but finally warms to Godai enough to let her son participate. While she will never win a Mother of the Year award, she does honestly care for her family and looks out for them in her own, unique way.
---
The Meaning Behind the Name
Ichinose means "one denotes posession" or ownership, which is funny because the Ichinose family is actually quite poor. Hanae is a very beautiful name that many of the characters are surprised to find associated with the woman they know. It means "flower branch" and Kentaro means "wise large man".
Voices:
Kazuyo Aoki & Daphne Goldrick & Kathy Morse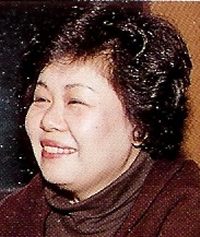 The loud and boistrous voice of Kazuyo Aoki has appeared as Jimusy in Future Boy Conan, Hatsuko Amamori in Queen Millenia, Ine of Tsuruhimeja! and Butaro from Chibi Maruko-chan.

Daphne Goldrick has also contributed to a character far different from Ichinose, in the part of Toichiro's Mother from Galaxy Express 999.

Kathy Morse took over the role as of episode 37, she has played the older Tsubaki in Inuyasha and Puar in Dragonball.