Kozue Nanao is Godai's kind-hearted girlfriend. Its difficult to call her his girlfriend actually as the relationship is very complicated.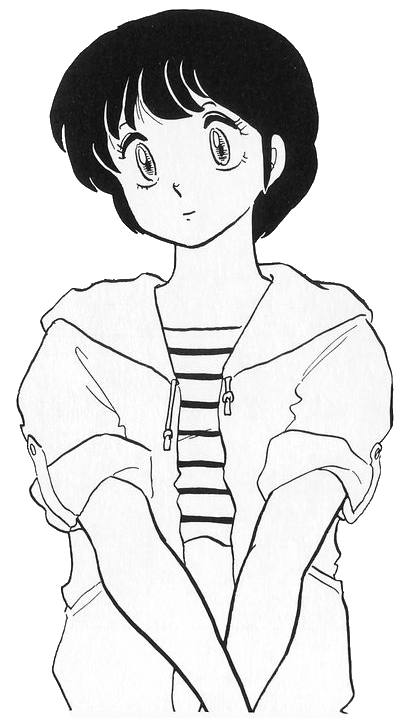 Kozue is hopelessly devoted to Godai, but he's in love with Kyoko. He began dating Kozue soon after Kyoko moved in, and has always planned on breaking up with her, but has never found the right time. And even though he does want to end things with her, Godai really likes Kozue. The reason he doesn't end thing with her early on is because of the fact that he cares so much for her.

Kozue is very different from Godai's other love interest. She's very sweet, and always puts Godai first. She makes no effort to hide the fact that she is in love with Yusaku and would be happy to marry him whenever he's ready.

Kozue never forgets a holiday and showers Godai with gifts throughout the series. She takes care of him when he's in the hospital and spends time with his grandmother. She is a picture perfect woman who has no idea that Godai is secretly in love with Kyoko.
---
The Meaning Behind the Name
Kozue has an interesting name meaning. It translates to "small stream" which reminds me a lot of her personality. Nanao means "seven tails".
Voices:
Miina Tominaga & Rochelle Greenwood & Anna Cummer



The sweet voiced Miina Tominaga brings the perfect amount of cheerfulness and optimism to the role of Kozue. She's voiced similar characters such as Noa Izumi from Patlabor, Lastelle of Nausicaa, Kakimaru from Pastel Yumi, Miki Hosokawa of Jigoku Sensei Nube Mimi from Hello Kitty and Mephist Dance of Hanappe Bazooka.

Rochelle Greenwood's provides Kozue's cute English language voice. Her only other role in anime is Runlay from Monkey Magic.

Inheriting the role after the series hiatus, Anna Cummer has been seen as Serina in Inuyasha, Vanilla H in Galaxy Angel, and Miriallia Haw in Gundam Seed.