This section is devoted to the small but important supporting characters that appear throughout Maison Ikkoku. They often play key roles in the stories in which they appear.
---
Zenzaburo Mitsukoshi
voices: Katsunosuke Hori & Michael Donovan
episode: ?

Because Maison Ikkoku had very few episodes that were not based on Takahashi's original manga, "anime only" characters are a rarity in the series. Mitukoshi moved into Maison Ikkoku's Room 3, and Kyoko felt an instant attraction when she learned he was a widower. All of the tenants enjoyed his easy-going personality, but were devastated to learn that he was actually working for a company that was interested in tearing down Maison Ikkoku.
Kobayashi
voices: Takuro Kitagawa & ???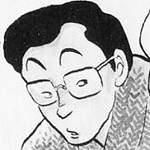 A friend of Godai's and Sakamoto's. Unlike the two of them, Kobayashi also seems to have a reliable job set up, and so the duo often visit him when they are in need of work.
Toshizo
voices: Hiroshi Masuoka & ???
An old man who works in Tokeizaka, he frequents Chachamaru with his friends.
Mitsuo
voices: Sukekiyo Kameyama & ???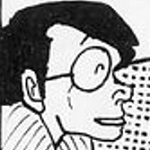 Another shop owner that can frequently be found visiting Chachamaru and enjoying the company of Akemi or flirting with Kyoko.
Midori
voices: Gara Takashima & Saffron Henderson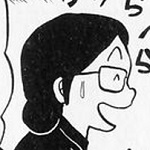 The glasses-wearing neighbor of Maison Ikkoku, she loves to catch up on the latest gossip and is one of Mrs. Ichinose's best friends.
Yuko
voices: Masako Katsuki & Cathy Weseluck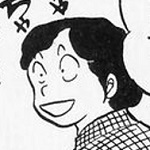 Another local housewife and neighbor to Maison Ikkoku, she is a member of Mitaka's tennis class. As with most of the housewives that play tennis, she joined not to learn, but to admire Mitaka's handsome good looks.
Mr. Otonashi
voices: Ryuji Saikachi & Terry Klassen
Kyoko's father in law was thrilled to welcome Kyoko as a member of the family, when his son Soichiro died only six months after marrying Kyoko, Otonashi continued to let Kyoko stay in his home, and gave her the job of manager at Maison Ikkoku in hopes of taking her mind off Soichiro.
Mrs. Otonashi
voices: Atsuko Mine & ???
Ikuko's kind-hearted mother takes care of Grandfather Otonashi's home. She and Ikuko and her absent husband all live together in the Otonashi household.
Mr. Chigusa
voices: Kosei Tomita & Robert O. Smith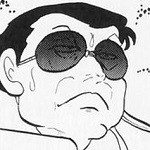 Kyoko's overbearing father. He wants nothing more than for his 'little girl' to move back home and live with he and his wife for the remainder of her natural life. He did not approve of Kyoko's marriage to Soichiro, but was heartbroken at the loss his daughter experienced.
Ritsuko Chigusa
voices: Minori Matsushima & Kathleen Barr
Kyoko's demanding mother. One glimpse of Ritsuko, and you can see where Kyoko gets her fiery temper from. She was very dissapointed in Kyoko's decision to marry Soichiro, and did not attend their wedding or the funeral. She only began attended memorial services in hopes of convincing the Otonashi's to side with her and encourage Kyoko to remarry.
Furniture Delivery Man
voices: ???
When Kyoko orders a full body mirror this interesting looking fellow is the one to deliver it.
Mr. Chigusa's Friend
voices: ???
When he visits the Chigusa's to brag about his new grandchild, Mr. Chigusa feels anything but friendly towards him.
Eriko Shiraishi
voices: None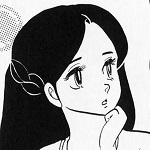 A shy girl just getting over a bad breakup. She is a freshman at Godai's university and is looking for a one-night stand to take her mind off her ex.
Jun
voices: None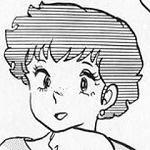 Eriko's outgoing friend. She encourages the bashful Eriko to get out and party a bit more to help her get over the heartbreak of her recent breakup.
Kyoko's Friends
voices: ???
Kyoko's two best friends from high school. They try to stay in touch, but their busy lives limit the amount of time they see one another. The woman with the long hair has just gotten out of a relationship with her boss, while the short haired woman has taken a more cautious approach to relationships.
Kaneko
voices: ???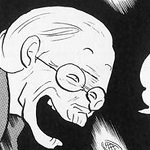 One of Godai's grandmother's friends from high school. She meets Yukari for their class reunion.
Satsuki
voices: ???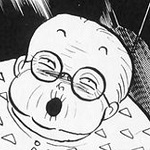 Another of Yukari's old classmates. When they see Kyoko and Godai with them they insist on being taken to various clubs in Tokyo so that they can dance like they did when they were younger.
Kaoru
voice: ???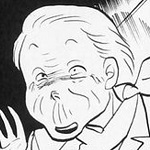 Another friend of Yukari's that decides to visit Tokyo for a class reunion and meet up with some of her old companions from high school. She is thin and enjoys wearing a fashionable scarf around her neck.
Naomi
voices: ???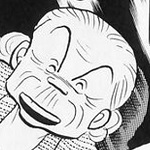 The final member of Yukari's old gang from high school. Like most people at this age, Yukari's friends are quite hard of hearing and so Yusaku and Kyoko have to repeat themselves many, many times.
Mitaka's Sister
voices: None
Mitaka's sister is having a wedding, and Shun needs someone to go with him, Kyoko readily accepts, but the entire even leads to a huge misunderstanding that causes Godai to move out of Ikkoku. Mitaka's sister is only seen once in a photograph in his apartment.
Lum
voices: Fumi Hirano
An alien from the planet Uru, Lum comes to Earth and loses an interplanetary game of tag with the biggest loser in the world, Ataru Moroboshi. Of course, this all occurs in Takahashi's other series, Urusei Yatsura, but Lum and various other characters from the series make appearances in Maison Ikkoku's manga and anime.
Godai's Mother
voices: Yoshiko Asai & Linda Boyd
Godai's mother helps out at the family restaurant and also takes care of Yukari. She always enjoys sending Grandma to Tokyo to stay with Yusaku so that she can get some relaxation.
Mr. Godai
voices: Tomomichi Nishimura & Don Brown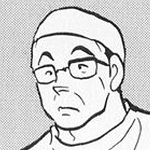 The hardworking patriarch of the Godai family. He owns his own business which keeps him busy day and night. He was able to save up enough money to send his son to school in Tokyo, but Godai's failure to get accepted put a strain on the family accounts.
Kyoko
voices: Hiroshi Matsumoto & Lee Tokar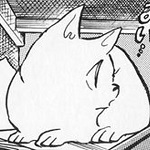 Sakamoto's cat, who he named after actress Kyoko Maya in the manga and after Kyoko Otonashi in the anime. Over the course of the series, Kyoko grows up and gives birth to a litter of kittens.
Ayako
voices: Yoshiko Sakakibara & Jane Perry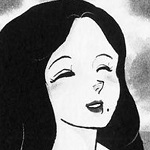 Godai's roomate after he moves out of Maison Ikkoku. Ayako is a masseuse, or at least thats what she tells people. More than likely she is a prostitute. Her cheery personality and ravashing good looks are enough to keep Godai happy, until her Yakuza boyfriend shows up.
Yakuza
voices: Hiroshi Masuoka & Paul Dobson
Ayako's brutish boyfriend. He tries to attack Godai when he thinks that he is one of Ayako's 'customers' that has come home with her. He wastes no time in selling all of Godai's furniture for gambling money and food.
Mr. Nanao
voices: Rokurou Naya & Michael Dobson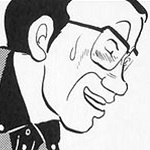 Kozue's father can rarely be found without his shotgun nearby. He keeps it handy to make sure that his daughter's boyfriends (namely Godai) will not take advantage of his daughter's innocent nature.
Mrs. Nanao
voice: Akiko Tsuboi & ???
Mrs. Nanao is a plump woman with a kind demeanor. She constantly asks Kozue to invite Godai over for dinner and wants to see her daughter happy with the man she loves.
Yosuke Nanao
voices: Megumi Hayashibara & Saffron Henderson
Kozue's bratty little brother has inherited their mother's plump figure, unlike his cute older sister.
Konatsu Oguchi
voices: None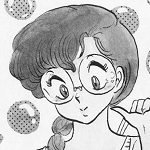 When Godai goes hiking in the mountains he runs into Konatsu Oguchi, a blabber-mouth city girl who is in training to learn how to control her outrageous motor mouth. The two travellers become close and share a kiss. It is rumored that Takahashi originally intended Godai to lose his virginity to Konatsu, but her editors warned her against it.
Godai's Sister
voices: None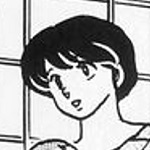 Godai's sister has recently given birth to a second child. She visits her mother and father often, and brings her little girl, Miyabi, and the new baby to visit.
Mr. Yagami
voices: Shingo Kanemoto & Robert O. Smith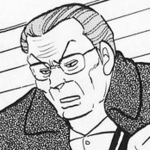 Ibuki's tough-as-nails father who harbors a grudge against Godai for taking an interest in his daughter. Mr. Yagami never misses an opportunity to make life hard for Godai, and constantly bickers with his daughter.
Mrs. Yagami
voices: Mukaidono Asami & Cathy Weseluck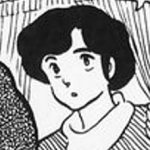 Yagami's mother is much less high strung than her husband. She's so easy-going in fact that she does absolutely nothing to curb her daughter's outrageous behavior after moving into Maison Ikkoku.
Mr. Ichinose
voices: Minoru Yada & Campbell Lane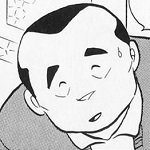 Kentaro's father is such a hard worker that most of the tenants at Maison Ikkoku didn't even know he existed. Unlike his wife, Mr. Ichinose is a very quiet man who loves his son very much, but doesn't have enough time to show him how much he cares.
Akira Godai
voices: None
Godai's cousin who comes to take care of him after he breaks his leg and winds up in the hospital. She reveals that she is planning to elope with a man and needs help to avoid her father.
Akira's Father
voices: None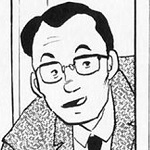 Strongly opposed to his daughter's ideas of marriage, he tries to keep a watchful eye on her to make sure she doesn't run off and get engaged.
Akira's Fiance
voices: None
A nice guy that wants to marry Akira but has to do so in secret due to her overbearing father, who thinks Akira is much too young to be thinking about getting married.
Mrs. Nikaido
voices: None
Mrs. Nikaido is a rich woman who gives her son anything he wants. A mistake ends up landing her son at Maison Ikkoku, and she does everything in her power to try and convince him to move out of the shabby apartment building.
Shoichi
voices: None
Godai's brother-in-law who becomes tired of his nine to five job and decides to quit the workforce and take over the family restaurant, dashing Godai's hopes of an inheritance.
Kamiogi
voices: Toshiko Sawai & Patricia Drake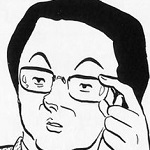 The principal at Yagami's high school, she is in charge of Godai's student teaching position and comes down hard on him after she notices Ibuki's affection for him. She refuses to let any trouble brew up at her school, even though Yagami seems to find a few ways to get around her watchful eye.
Mitaka's Uncle
voices: Mugihito & Richard Newman
Mitaka's Uncle has grown tired of his nephew's bachelor lifestyle and forces an engagement between Shun and Asuna Kujo, the daughter of some of his best (and richest) clients.
Mr. Kujo
voices: Sukekiyo Kameyama & Ron Halder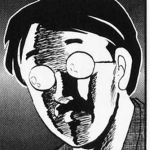 A quiet man that doesn't seem to take much interest in his daughter's possible engagement to Mitaka.
Mrs. Kujo
voices: Gara Takashima & ???
Even though Mrs. Kujo feels as though it is time for her daughter to be married she is unsure as to whether or not Mitaka is right for Asuna, and chastises her shy daughter for any unladylike behavior she witnesses.
Mrs. Mitaka
voices: Kazue Komiya & Cathy Weseluck
Shun has inherited his lady-killing smile and good looks from his parents. Mrs. Mitaka welcomes both Asuna and Kyoko with open arms, hoping that her son will find happiness with one of the women.
Mr. Mitaka
voices: Akira Kamiya & Fred Henderson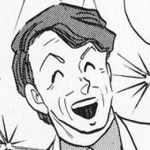 Mr. Mitaka has a boistrous personality and can always been seen laughing or smiling. He jokes around with his son often, and ends up revealing his age to Kyoko.
Harumi
voices: Sakiko Tamagawa & Moneca Stori
As Kyoko travels through Japan, she encounters this woman, who is running away from a bad breakup. She has had a very difficult life, and is travelling in hopes of finding some perspective on what she should do next.
Pregnant Woman
voices: Megumi Hayahibara & Lisa Ann Beley
On his way to a job interview with Yagami's father, Godai runs into this pregnant woman and has to help her get to a hospital. As a result, he misses his job interview.
Little Brother
voices: ???
Godai refuses to take on Yagami as a tutoring student, so she hires the little brother of a school friend in order for her to sit in on his tutoring sessions and get closer to Godai.
Kindergarten Principal
voices: Naoki Tatsuta & Ron Halder
Godai's boss at the Acorn Daycare. He thinks Godai has a knack for child care, but due to the recession has to fire him. When his back goes out, he searches for a replacement and gets Kuroki. When she takes over his job, she hires Godai back as a full-time teacher.
Iioka
voices: Kei Tomiyama & Trevor Devall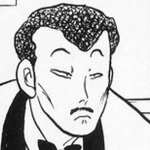 Owner of the Bunny Cabaret, Iioka never hesitates to give Godai advice on how to treat a woman. Although he's not one to talk, he's had lots of children by many different girls.
Kasumi
voices: Kazue Komiya & Tabitha St. Germaine
Kasumi works at the Bunny Club and abandons her children so that she can shack up with a customer and convince him to marry her.
Taro & Hanako
voices: Megumi Hayashibara Hanako & Yuko Mita/Sharon Alexander Taro
Taro and Hanako are the children of Kasumi, they become attached to Godai through the Bunny Cabaret's Daycare. Eventually their mother abandons Taro and his sister and they live with Godai for a time.
Cop
voices: Tomihiro Nishimura & Terry Klassen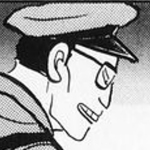 When Godai and Mitaka decide to have a final confrontation over Kyoko, this police officer ends up interfering. He chases them all over town on his bicycle, trying to ensure that they aren't breaking the law.
McEnroe
voices: None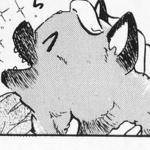 Mitaka buys McEnroe as a puppy in order to train himself to overcome his fear of dogs. It works, and McEnroe becomes a beloved companion to his master, and even inherits his sparkly-toothed smile. He is named for tennis legend John McEnroe.
Kimita
voices: Humihiko Tachiki & Trevor Devall
Kimita is the Kujo family valet. He drives Asuna anywhere she wants, and ends up becoming her coconspirator when Mitaka passes out in a druken stupor one night. Asuna asks him not to tell her parents when she spends the night at Mitaka's apartment, but he fails to keep his word.