Growing up in Niigata was never easy for Godai. His parents were always busy running the Restaurant Godai, the family business. Because of that, they weren't around for him as often as they could have been, and so it usually fell on his grandmother Yukari to take care of him.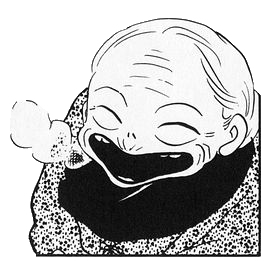 Yukari is a fun-loving old lady that still lives with Godai's parents back in Niigata, but every chance she gets she comes to Tokyo to see her grandson. Now that Godai is all grown-up he doesn't usually feel like a visit from his doting grandmother is necessary, and they usually end up getting into disagreements about how spineless she thinks he is.

From the first time she visits Maison Ikkoku, she can tell that Godai is attracted to Kyoko. When she realizes this she does her best to try to help ease the process along. She even goes as far as setting up a date for Godai and the Manager, much to her grandson's embarassment.

Throughout the series, she takes a "tough love" approach with Yusaku, trying to make him realize that he can't wait forever to make the decisions that will affect the rest of his life. She constantly tells him things he doesn't want to hear, but that she feels he must in order to have a chance at getting the things he wants. In other words, she's a classic grandmother.
---
The Meaning Behind the Name
Yukari means "abundance" and Godai translates to "five generations".
Voices:
Naoko Kyoda & Pauline Newstone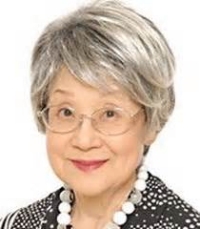 Naoko Kyoda plays Yukari Godai. She is a veteren voice actress who'se previous work includes Kaede in Inuyasha, Yatsude in Urusei Yatsura, Sentaro's Grandmother in Ranma ½ and Genkai in Yu Yu Hakusho.

Shirley Milliner's may not be familiar to many dub fans but she has appeared as Madame Trunk in A Chinese Ghost Story: The Tsui Hark Animation, Mrs. Burnham from Master Keaton, Kate in Elemental Gelade and Sister Yolanda in Black Lagoon.