Some of the most popular and enduring Japanese musicians of the 1980's contributed to the music of Maison Ikkoku but not all the music for the series came from inside the country of its birth.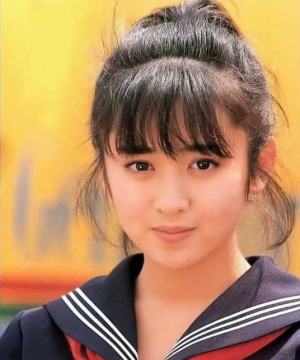 Yuki Saito
Although Yuki Saito reached the height of her popularity in the 80's her last album was released in 1995. She contributed Kanashimi yo Konnichiwa, Maison Ikkoku's first opening theme. Throughout her career in the 80's she was also involved in television, movies, as well as a production of The 5 O'Clock Girl on stage. She was born on September 10, 1966.
---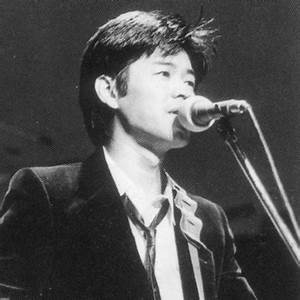 Takao Kisugi
Takao Kisugi recorded Maison Ikkoku's first ending theme "Ashita Hareru ka". His debut album arrived in stores in October 1976. He is still in the recording business and still quite popular. An interesting fact is that his sister, Etsuko, writes many of his song lyrics. Kisugi is an admitted fan of fellow Maison Ikkoku recording artist Gilbert O'Sullivan and the pair dueted on Sullivan's What a Way (To Show I Love You) which you can view the CD single of here.
---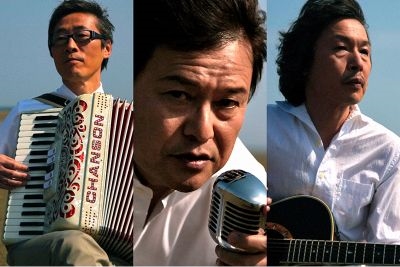 Picasso
members: Hideharu Mori, Tetsuya Tsujihata, Junji Azuma
Picasso contributed a lot of songs to Maison Ikkoku including Cinema, the second closing theme, Fantasy, the fourth closing theme, Sayonara no Dessan, the 5th closing theme and Begin the Night, the sixth ending theme. Picasso's members are (counter clockwise) Hideharu Mori on keyboards, Tetsuya Tsujihata on vocals, and Junji Azuma on bass. Picasso also recorded the theme Piece of Love for the second Ranma ½ movie. On December 1, 2000 Picasso released a new album entitled Maison Classica which is a collection of the four songs they did for the series.
---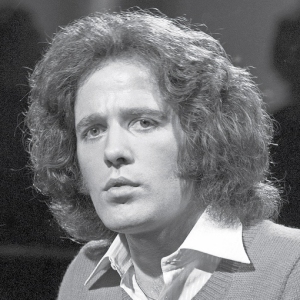 Gilbert O'Sullivan
Gilbert O'Sullivan debuted in 1971. He contributed two songs to Maison Ikkoku. Alone Again, Naturally was the second opening theme and Get Down was the third closing theme. Get Down was featured on his I'm a Writer, Not a Fighter album, while Alone Again, Naturally was on his Greatest Hits album. He is still making music and is very, very popular in Japan. Amazingly on his Love Songs CD Gilbert did a duet entitled Can't Think Straight with Takao Kisugi!
---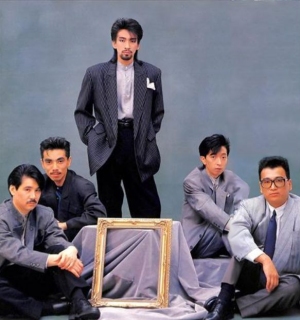 Anzen Chitai
members: Wataru Yahagi, Haruyoshi Rokudo, Koji Tamaki, Yuji Tanaka, & Yutaka Takezawa
Anzen Chitai (which can be translated to Safety Zone) is a Japanese band that was formed in 1973 by five talented musicians in Asahigawa, Hokkaido, Japan and debuted in 1982 in Tokyo, Japan. They recorded Suki Sa which was used as the third opening theme from Maison Ikkoku. They were considered some of the top rock musicians in Japan. The members consisted of Wataru Yahagi on guitar, Haruyoshi Rokudo on bass, keyboards and piano, Koji Tamaki on vocals and acoustic guitar, Yuji Tanaka on drums and Yutaka Takezawa on guitar. With Kanashimi ni Sayonara Koji Tamaki received a "Best Composer" award at the Japan Composer Awards. The group broke up in 1989.
---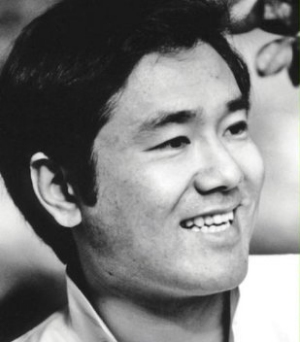 Kozo Murashita
Kozo Murashita contributed Hidamari, Maison Ikkoku's fourth opening theme. He released Hidamari on September 21, 1987. You can view a picture of the single here. Sadly Murashita suffered a fall in June of 1999 and passed away four days later.
---
Matsuo Kiyonori
Matsuo Kiyonori recorded "Sunny Shiny Morning", Maison Ikkoku's fifth opening theme song. It was originally released on his first album, Side Effects. He only released four albums, they are Side Effects, Help! Help! Help! No Thank You, and the Best of Matsuo Kiyonori.
---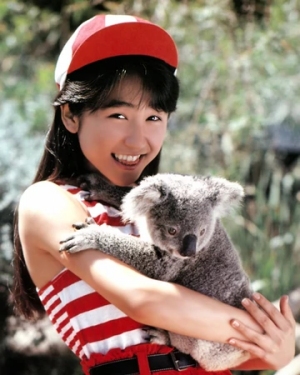 Rika Himenogi
The very cute and extremely talented Rika Himenogi sang the closing theme "Kiss no Glass" to the Maison Ikkoku movie. The song was actually her first release as an idol singer. She had later sucess with the band Coming Soon. Rika met Dave Crigger, the bass player for Foghat during a recording session in Japan, and the two later married. She now lives in the United States with her family.
---
Sumi Shimamoto
Sumi Shimamoto is Kyoko's voice actress. In 1992 she released a solo CD entitled Amour. She was born on December 8, 1954 in Kouchi. She performed all the songs on the Maison Ikkoku album Koi Suru Kimochi.