Misa lost her entire family in a bombing raid on Tokyo during World War II. She became very depressed and had given up on life, settling down to die when a little boy came up to her and asked her to try a piece of meat. The meat turned out to be the flesh of a mermaid, and Misa was granted eternal life. She named the boy Masato and the two lived happily together for many years. Masato never told her that they were immortals so she became distressed when he never aged. One night she strangled him in frustation but he came back to life.

From that point on Misa tries to escape Masato. She meets a wealthy older man and becomes his wife, but she and her husband get into a boating accident. They are both pronounced dead at the scene, but the next day Misa comes back to life, and soon her burns are all completely healed. The accident attracted the attention of Masato, and he makes his way back to haunt Misa.

In order to stop Masato from making a replacement for her Misa tries to kill him constantly and get the Mermaid Flesh away from him. Masato finally gains the upperhand though, and in a failed attempt to make Yukie, his nanny, into an immortal Misa meets an untimely end.
---
The Meaning Behind the Name
Because her name is giving only in the anime and not the manga, it is difficult to break down her name without the kanji.
Voices:
Gara Takashima, Rei Sakuma, Janyse Jaud & Gina Grad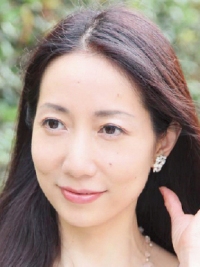 Gara Takashima played the role in the OVA. Her other roles include Hild in Oh! My Goddess, Julia in Cowboy Bebop, Nina Heaven in Crying Freeman, Alice Miller in Mobile Suit Gundam: The 08th MS Team Hanako in Rumiko Takahashi Anthology and Benisato in Ninja Scroll.

Rei Sakuma took over for the TV series. She is known to Takahashi fans as the voice of Shampoo in Ranma ½. Some of her other roles are Morrigan in Darkstalkers, Konoha Edajima in Please Teacher!, Jiji in Kiki's Delivery Service and Fatima Clotho in Five Star Stories.

Janyse Jaud provided the voice for Misa in the OVA of Mermaid's Scar. She is a Takahashi mainstay, providing the voice for Akemi Roppongi in Maison Ikkoku, Hinako Ninomiya in Ranma ½, and Kagura in Inuyasha.

Gina Grad played Misa in the TV series. She doesn't have many credits to her name, but her roles include Swan in Ergo Proxy and Michiko Hirota in Texhnolyze.