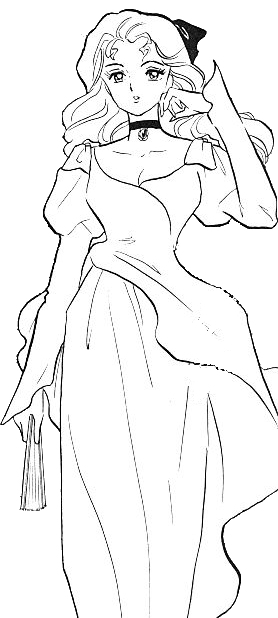 Asuka, "The White Lily," is an old kindergarten acquaintance of Kodachi Kuno's. When they were young, the two had a contest to see who had the best looking boyfriend, an argument ensued and they destroyed their classroom, but were unable to settle the disagreement.

Asuka and Kodachi meet again, ten years later to finally settle the contest of who has the best looking boyfriend. Once Asuka sees Ranma, she promptly insults him and says that it will be very easy for her to win because her boyfriend is much better looking.

Akane encourages Ranma to accompany Kodachi as her "boyfriend" to prove that he's the better man. Ranma half-heartedly agrees and sets out to meet with Kodachi at the appointed location. Unfortunately for Ranma, Asuka has left behind quite a few traps to ensure that his face is mangled before he can reach her boyfriend and her.

Asuka, like Kodachi, is quite refined, and appears to be wealthy. She often frames herself within the frame of a painting, and has lilies tied to her back to provide an elegant background at all times. Her personality is very much like Kodachi's, and she often uses exploding lilies and other underhanded tricks.
---
The Meaning Behind the Name
Asuka means "Tomorrow Beautiful," the beauty part is in reference to her stunning good looks. Saginomiya means "Fraud Princess" in regards to her actual personality.