As reports of an ema (charm) destroyer begin to circulate throughout Nerima, Hinako, Ranma, Akane and Ukyo travel to a Shinto temple to investigate. For some reason, someone is destroying the good luck charms that are given out by the temple in order to ensure a good education.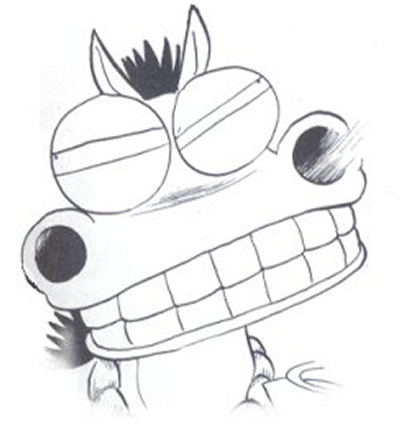 As the investigation continues, they discover that a poorly drawn horse is on all of the education emas that have been destroyed. But they quickly realize that the horse is not badly drawn... just very odd looking.

Shussemaru the horse is revealed to be the actual charm destroyer, he hates the way he is portrayed on the charms (even if it is extremely accurate). Shussemaru sees himself as a beautiful horse, and punishes those who would depict him in a more realistic manner.
---
The Meaning Behind the Name
Shussemaru means "pure success".