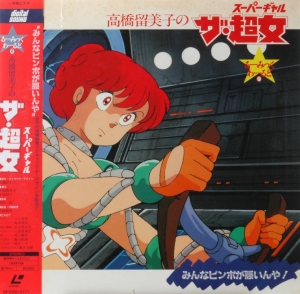 Maris the Supergirl (1986)
Japanese Title: Za chojo
Opening Theme: BUIN BUIN BUIN by Kirara & Urara
Ending Theme: Binbou '86 by Kirara & Urara
Director: Kazuyoshi Katayama
Screenplay: Hideo Takayashuki & Tomoko Konparu

Maris: Mami Koyama/Sharon Holme
Murphy: Jouji Yanami/Kerry Shale
Sue: Sumi Shimamoto/Stacey Jefferson
Koganemaru: Toshio Furukawa/Dominic Taylor
General: ???/Harry Ditson

Story: A tough space cop named Maris and her partner Murphy go in search of a kidnapped heir to of one of the richest families in the universe, but she runs into Sue, her rival.