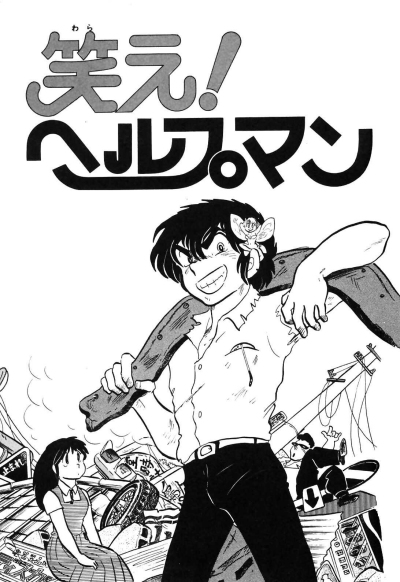 A Cry For Help
Japanese Title: Warae! herupuman
Originally Published In: Shonen Sunday Zokan 1981 #9

Summary: A Cry for Help follows Hiromi and Makoto on their way home from school. Hiromi is a bit nerdy, and often gets picked on my punks and bullies. He has a reputation for crying when he gets picked on, so most people leave him alone after he begins to bawl.

After being picked on yet again, a fairy appears and places a key in the back of his neck. Before she gets a chance to wind the key though, Hiromi gets into trouble once again. One of the bullies sees the key and decides to wind it. When the key is wound, Hiromi goes beserk and gains super strength.

Hiromi decides to start dishing out some payback for the years of suffering he's had to deal with, but unless the key stays wound, he turns back into his normal cry-baby self.