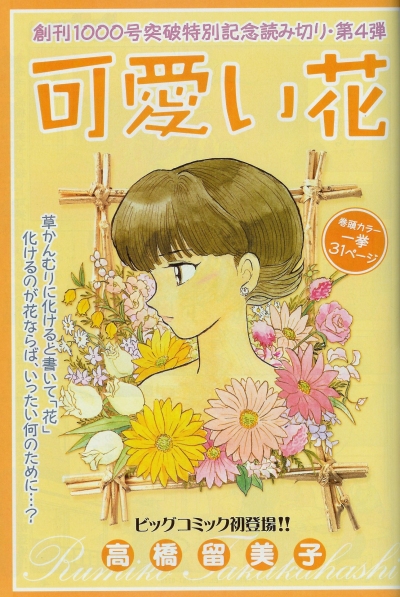 Cute Flower
Japanese Title: Kawaii Hana
Originally Published In: Big Comic 2003 Vol. 21

Summary: Rikako is a young woman, who comes into contact with an awful flower, the Odi et Amo, which has a very pungent odor. Soon the flowers begin popping up all over town as if they were following her. Rikako soon learns that she has a stalker that is leaving the plants around for her, and when she asks what the mystery man looks like she hears answers as varied as Kimutaku from SMAP (a Japanese band), to Nicolas Cage and David Beckam. She soon begins to recieve emails from her stinky stalker, and then finally comes face to face with him.