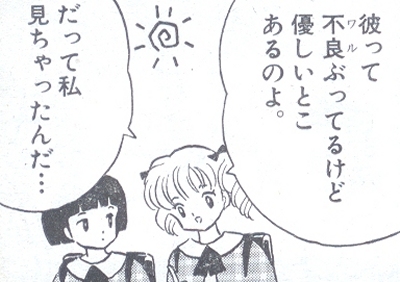 Delinquent
Japanese Title: Furyou -waru-
Originally Published In: Big Comic Spirits Special Manpuku! June 1997

Summary: A short four-panel piece for Big Comic Spirit's special Manpuku! issue. This was published the same week as Middle-Aged Teen. The story features two stylish young girls having a discussion about a dog and one of their boyfriends who is more than he seems.