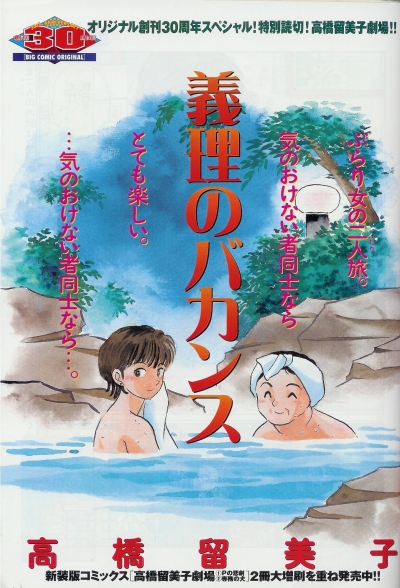 Dutiful Vacation
Japanese Title: Giri no bakansu
Originally Published In: Big Comic Original 2004 Vol. 6

Summary: When her mother-in-law's travel companion pulls out of a hot spring vacation at the last minute, Namiko is forced into taking her place. Namiko and her mother-in-law aren't terribly close, but she decides to try and give her the best vacation she can. Namiko's husband, Kazuhiko, tells her that if she shows his mom a good time, perhaps she'll loan them some money. So Namiko begins to worry when the old lady starts throwing away money on expensive taxi rides and new clothes. On the way back, Namiko finds out her mother-in-law has spent all of her money and they get lost in the woods trying to find their way to the bus stop.