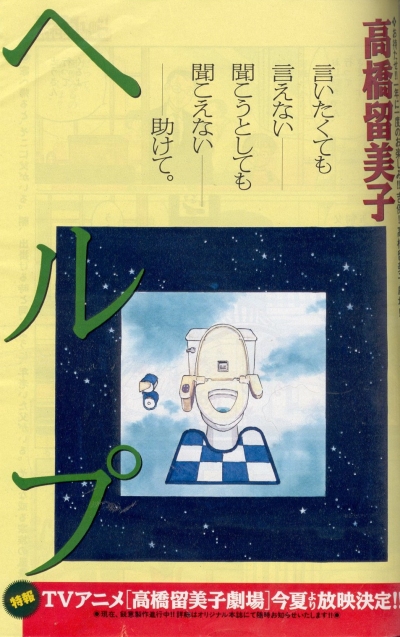 Help
Japanese Title: Herupu
Originally Published In: Big Comic Original 2003 September

Summary: An elderly man comes to live with his son's family. The old man is bed-ridden and finds it awkward to ask for assistance going to the bathroom. Soon, his daughter-in-law is hospitalized too leaving his son, Hidehiko, to take care of the old man. Unfortunately the old man is even more reluctant to ask him for help than he was with his daughter-in-law. Hidehiko is also frustrated by the situation. In addition to working full time, he remembers how terse his father was with him when he was growing up. His long buried feelings are just waiting to boil over.