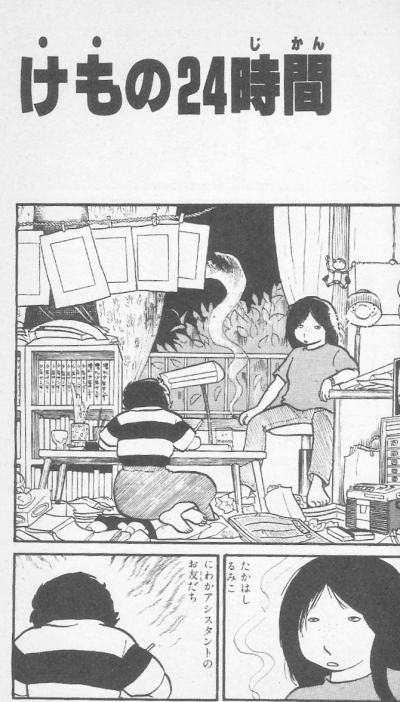 Kemo's 24 Hours
Japanese Title: Kemo no 24 Jikan
Originally Published In: Koike Kazuo Gekiga Mura Jyaku Vol. 2

Summary: This story, along with her "Diary of Kemo Kobiru" works were Takahashi's autobiographical short stories. The graduates of the Kazuo Koike school were commemorating their finishing his program with an assigned topic concerning twenty-four hours in their lives. As noted from this story, Takahashi wore contacts from high school until around this period, and so she is shown sans glasses.