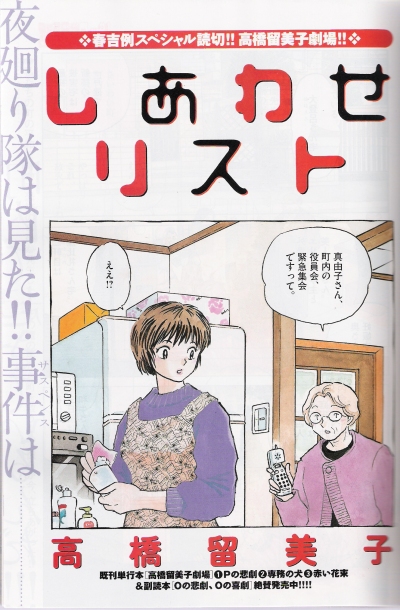 Happiness List
Japanese Title: Shiawase list
Originally Published In: Big Comic Original February 20, 2008

Summary: Mayuko Namiki and her neighbor, Mrs. Nakatani decide to investigate a series of arsons that have begun to spring up in their quiet neighborhood. Their investigation is joined by their other neighbors who hope to put an end to the fires that have been springing up.

As the investigation continues, Mayuko and Mrs. Nakatani meet the ever-cheerful Mrs. Otoro, as well as spousal abuse victim Mrs. Futa, and begin to discover their quiet neighborhood is not as tranquil as it seems.