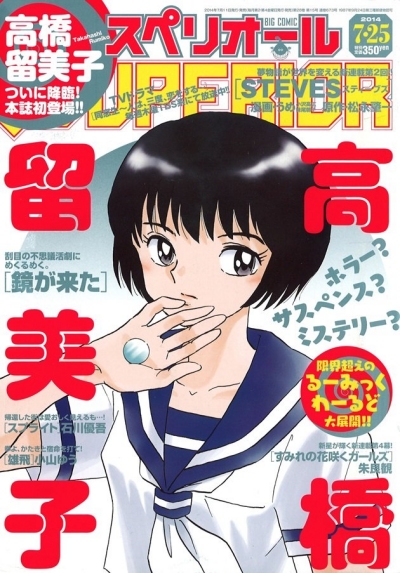 The Mirror Came
Japanese Title: Kagami ga Kita
Originally Published In: Big Comic Superior July 25, 2014

Summary: Two fifteen year olds, Nana Akai and Eito Izumida both possess supernatural mirros in their hands that allow them to see the evil that has overcome the individuals they encounter in their daily lives. Nana and Eita must come together to deal with the onslaught of monsterous individuals and often wind up being killed in the process only to return to life a short time later. The pair find themselves facing off against a possessed junior high school teacher as they strive to use their mirrors to exorcise his evil.