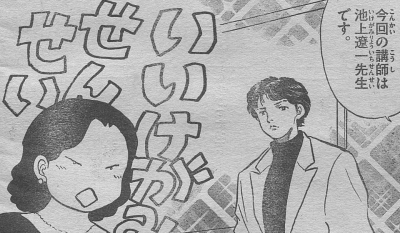 My Sweet Sunday
Japanese Title: My Sweet Sunday
Originally Published In: Shonen Sunday 2009 vol. 16

Summary: To commemorate the 50th anniversary of Shonen Sunday, many mangaka wrote stories about their work throughout the year leading up to the actual anniversary.

In the actual 50th anniversary issue Rumiko Takahashi and Mitsuru Adachi, the two longest running artists in the magazine collaborated on this story together. It deals with their childhoods, the manga that interested and influenced them, and their eventual serializations in Shonen Sunday during the 1970s. This story was later collected in the first volume of Idol A by Mitsuru Adachi.