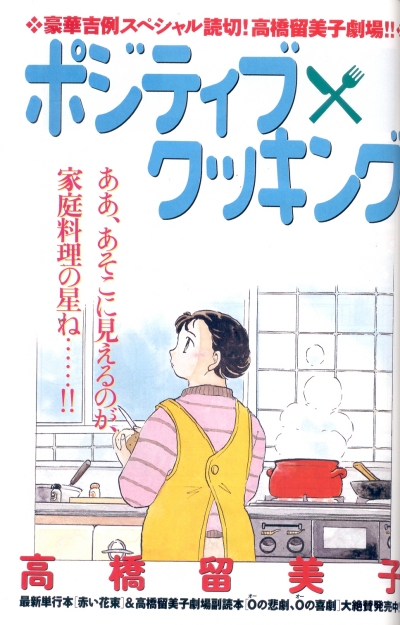 Positive Cooking
Japanese Title: Pojiteibu kukkingu
Originally Published In: Big Comic Original March 5, 2006

Summary: Haruyo Hara is feeling a void in her life after the death of her mother-in-law, who she helped took care of in her declining years. Unappreciated by her husband, Haruyo takes a cooking class which quickly leads to a part-time job and a television appearance. Now Haruyo is too busy to cook for her family and her husband, Shinichi, is beginning to regret taking his wife's cooking for granted.