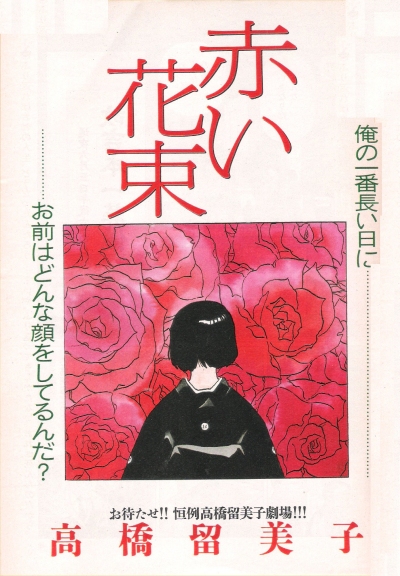 Red Bouquet
Japanese Title: Akai hanataba
Originally Published In: Big Comic Original June 20, 2002

Summary: Mr. Yoshimoto dies at an office party with a face drawn around his stomach and a necktie on his head. As his spirit visits his funeral, he realizes as he listens in on conversations just how poor a father and husband he was. Soon he realizes that his wife may have fallen in love with a handsome co-worker, due to his lack of attention when he was still alive.