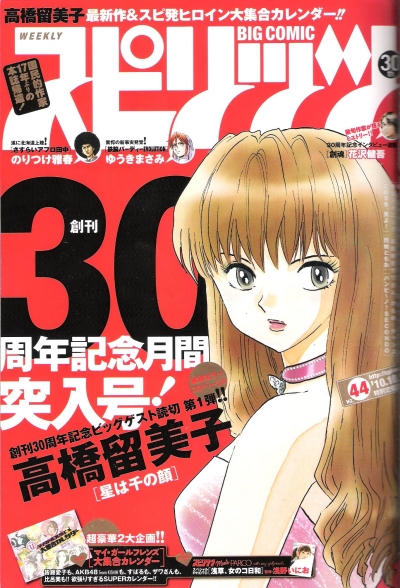 The Star with a Thousand Faces
Japanese Title: Hoshi wa sen no kao
Originally Published In: Big Comic Spirits 2010 Vol. 44

Summary: Kana Hoshino is a young, up-and-coming actress and model with a hit drama currently airing on television. One evening she is hounded by an obnoxious and intoxicated producer who continually bothers her despite her clear annoyance with him. While following her out of a bar, he touches her shoulder and she swats him away, causing him to take a nasty fall down a flight of stairs. Kana sees his unmoving body and broken neck and immediately flees the scene.

Soon she is being pursued by two detectives and hiding out at a resort where a young fan named Chuta tries to make her feel better. What she doesn't realize is that the man was uninjured and she has gone on the run for no reason. While pondering her fate she thinks about Hokuto, her co-star, and her past career. At the end of her rope, she contemplates suicide as her agent hurries to locate her.