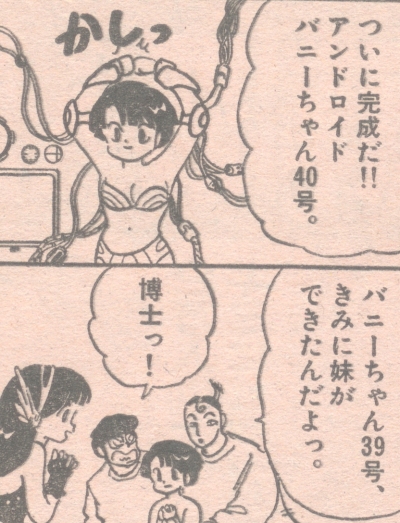 Untitled
Japanese Title: None
Originally Published In: Young Sunday Premiere Issue March

Summary: A shot gag manga not unlike the short comic strips that appear in newspapers in America. It was published in the first issue of Young Sunday, a then new magazine which later ran One-Pound Gospel. This short manga that revolves around an android bunny girl named Bunny-chan and a strange man who resembles the drama teacher from Ranma ½.