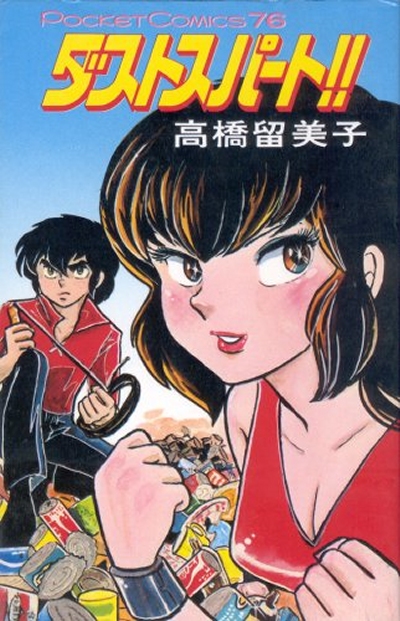 Wasted Minds
Japanese Title: Dasuto Supoto!! (Dust Spot!!)
Originally Published In: Shonen Sunday Zokan 1979 #5 - 9

Summary: Wasted Minds known as Dust Spurt! in Japan is acutally made up of five short stories.

•Mr. Pig (Misuta * bu no maki)
•The Pig is Dead, Long Live the Roach (Gokiburi wa ikiru buta wa shine!! no maki)
•Water Whirled (Marin * bozu '79 no maki)
•The Forest of No Return (Yukue fu-meiro no maki)
•Total Waste ( Dasuto * shin no maki)

Yura Enjoji and Tamuro Gomi are special agents of the JCIA (Japanese Central Intelligence Agency). They are both psionics, Yura is incredibly strong and Tamuro has the ability to "trash-port," which means he can teleport from one pile of garbage to another. Their JCIA liason is the Mr. Yotsuya look-alike, Tadayasu Sekoi. Their mission is to stop United Pigs, an organization attempting to take over the world. Throughout their adventures the JCIA team goes undercover at an evil high school, fights a sea monster, gets lost in the woods, and finally in the last part, watch romance bloom between Yura and Tamuro.