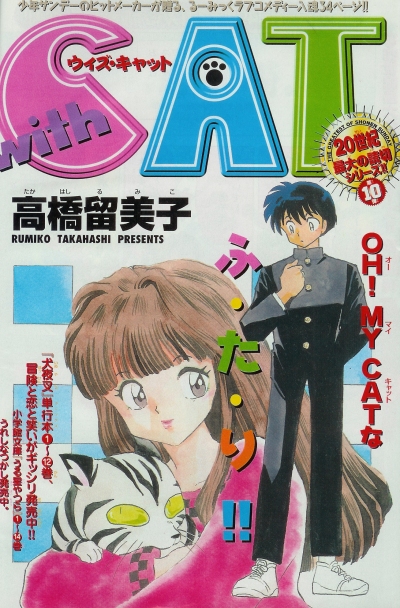 with CAT
Japanese Title: with CAT
Originally Published In: Shonen Sunday 1999 Vol. 46

Summary: Shuta and Miya are students who can't seem to admit their feelings for one another. Miya constantly complains to her cat Torachiyo about the way Shuta treats her. Subsequently Torachiyo develops a strong hatred for Shuta and attacks him any chance he gets. A bicycle accident causes Shuta to break his arm, and results in the death of Torachiyo, who soon comes back as a ghost and possesses Shuta's injured arm. Determined to set things right, Torachiyo vows to bring Shuta and Miya together.