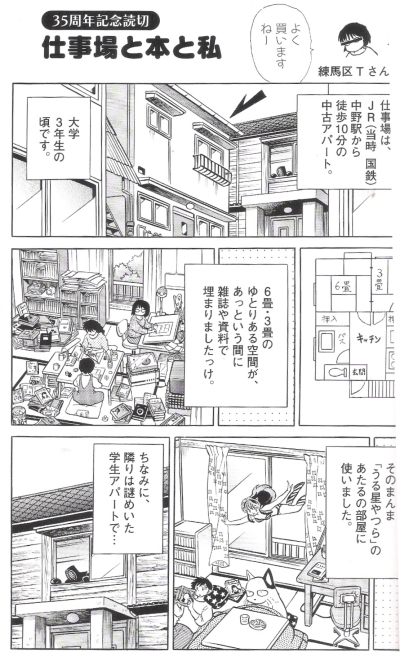 My Workplace, Manga, and Myself
Japanese Title: Shigotoba to Hon to Watashi
Originally Published In: All Star

Summary: Rumiko Takahashi details her overflowing book collection which has become a huge problem in her life. One of the things that makes this most difficult is that she has recieved a copy of every Shonen Sunday she has appeared in since 1978. In order to solve her problems Takahashi installs sliding bookcases which double her storage capacity and help her to keep her huge collection well organized.