Urusei Yatsura featured some diverse talent from the Pony Canyon, Victor, and Kitty Records recording labels, and many of the songs have gone on to be re-recorded over the years by artists who grew up watching the series.
Yuko Matsutani
Matsutani debuted with "Lum no Lovesong" and provided many songs for Urusei Yatsura, including "Ai wa Boomerang" and "Uchuu wa Taihen da!", as well as branching out into voice acting some background characters in Urusei Yatsura, Maison Ikkoku and Chicken Takkun. Matsutani also had an entire album of Urusei Yatsura cover songs which included things like "Hoshizora Cycler" and "Lum no Ballad".
---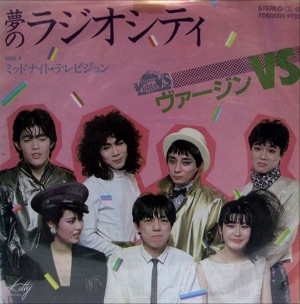 Virgin VS
members: Morio Agata, Sachio Kubota, Lion Merry, Yanosuke Tsuchida, Masaru Michina, Shimpei Kimura, Hikaru and LITZ
With lead vocals by Morio Agata, Virgin VS contributed two songs to Urusei Yatsura. Agata had a lengthy solo career both prior to and follow Virgin VS. Some of there other songs include "Only Lonely Skate Roller" and "Hitsujigaoka Department Store". LITZ also worked on "Koi no Moebius".
---
Sayuri Setoguchi
Other than the fact that her song "Dream Forever" was the b-side to Maruko Matsushita's "Triangle Love Letter" we have no information about Sayuri Setoguchi.
---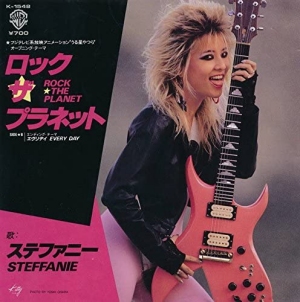 Steffanie
Her real name is Steffanie Borges, and she also fronted the Japanese metal bands Pink Noise and Show-Ya. Her "Hideaway" album contains both "Born to Be Free" and "Rock the Planet" in English. Like Helen Sasano,Steffanie is also Japanese-American.
---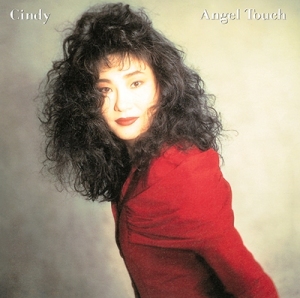 Cindy
Cindy has worked with Stevie Wonder (on Think Your Love Away) and a number of other English language musician in her hybird Japanese/English pop songs. Her albums include 1985's "Love Life," 1990's "Angel Touch," 1991's "Don't Be Afraid" and 1997's "Suprise". Cindy also contributed a few songs that can be heard as background music in Maison Ikkoku.
---
Maruko Matsushita
Maruko Matsushita contributed "Triangle Love Letter" to the Urusei Yatsura canon of music. Other than that, we know nothing about her non-Urusei work.
---
Shoko Minami
Shoko Minami, who's real name is Harumi Watanabe, and her mother and grandfather were both pianists. Her brother was in the Japanese band The Wild Ones. Minami debuted on Kitty Records in 1984. She redebuted on King Records in 1992.
---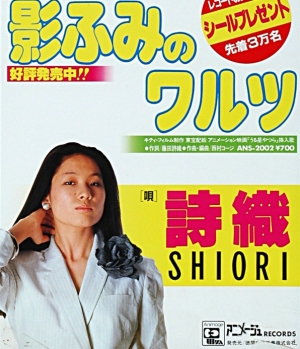 Shiori
Other than her work on "Kage Fumi Tag Waltz" there isn't much information on Shiori. There is another J-Pop artist that has appropriated the name since Shiori's time though, which has lead to some confusion.
---
Satomi
Unfortunately we haven't been able to find any information about Satomi.
---
Kayoko Matsunaga
Matsunaga, along with the girls from UL-SAYS, seems to have had the most staying power of all the Urusei Yatsura musicians, having had a career up to at least 1999. She attended a special theatrical school as a child but disliked it, and by the time she entered high school she was discovered by a talent scout. She debuted with "Tracks of Melancholy" from the fourth Urusei Yatsura film. Her follow-up single was "Pink Dracula". By September of 1987 she had left Kitty Records as her career stagnated, but she has continued to release albums every few years.
---
Kanako Narikiyo
She had a string of successful singles, 1984's "Oshare Freak" and "Heart no Pierce". Narikiyo also did some tasteful near-nude photography.
---
Rittsu
Unfortunately not much is known about Rittsu other than that she sang back up for Virgin VS on "Hoshizora Cycler".
---
Izumi Kobayashi
Kobayashi got her start fronting the Flying Mimi Band before going solo. During her career she released nine songs for Urusei Yatsura.
---
Helen Sasano
There isn't a lot of information about Helen Sasano out there, other than the fact she did quite a bit of modeling in addition to her singing career. Judging by her appearance (and name), she's half-Japanese. By the time of the tenth anniversary Urusei Yatsura concert in 1991 Sasano had already left Japan and relocated to Austin, Texas.
---
Hanako Asada
Asada (who's real name is Hanako Manabe) was discovered after winning a pagent in 1987. She has changed her stage name quite frequently, some of which include "Ayaka Kimoto" and "Rio Murakami" before returning to "Hanako Asada". The logic behind the name changes include a stint as a nude photo model. In 1999 she signed with Avex Tracks and joined the girl group Trinity who had a hit single entitled "desires". She is now married and has retired from the entertainment business.
---
UL-Says
members: Ryoko Shinohara, Yuko Anai & Miho Yonemitsu
There isn't much to say about UL-SAYS as a group, but they were part of the larger organization know as T.P.D. (Tokyo Production Doll). T.P.D. was a large group of female pop vocalists and dancers (including both solo acts as well as girl groups) that was active in the first half of the 1990s. As of 2007 all three still have an active careers in the music and television industry.
---
Fumi Hirano
Fumi Hirano is, of course, Lum's voice actress. She recorded Fushigi Kirei for the series, as well as covering some of the other theme songs on the Fumi no Lum Songs album.